When parts break down, production stops – and we know you have not time to wait on repairs or parts. That's why SwivelJoints.com is your one-stop-shop for OPW swivel joints! Follow our simple online ordering process, and your swivel joint configuration tool makes it easy for you to find the correct swivel joint, and we ensure a quality product. Plus, we ship fast so you won't have to be out of service for weeks.
Providing solutions for some of the most challenging liquid handling applications for years, we are confident in being able to give the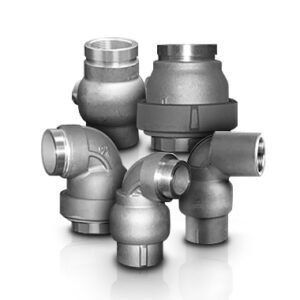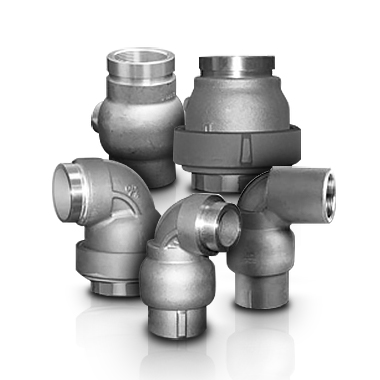 OPW swivel joint that you need. Working for over sixty years in the petroleum, mining, distilling, brewing, refining, and chemical fields, our experience, and expertise is what you need to keep production in full swing. Our swivel joints come in a variety of styles. Variations include double ends threaded, flange x flange, butt weld x butt weld, and thread x thread with drilled boss. With each style are options for variations in size, metal, and seal. Plus, our chemical compatibility charts, dimensions chart, and approximate weight chart makes finding the right swivel joint a breeze.
Our services include complete online ordering, our swivel joint configuration tool, competitive prices, and fast delivery! Full online ordering makes the process a breeze. Still, prefer to speak with a representative? Our customer support team is here to help you Monday through Friday. If you are not sure where to start, you can also simply use our part number search tool to find what you need. Don't have a part number? No problem! Finding the right part is a breeze! Our part number guide makes it easy for you to see all the information you need online including specs like metal, style, size and seal for each part – this way you can be sure you are ordering the correct part.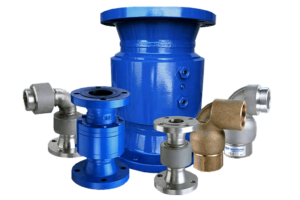 Trust us to supply you in record times with all of your OPW swivel joint needs. We are here to keep you running! Competitive prices, top of the line products, and excellent customer service are what we have to offer – just let us know how we can help you today!