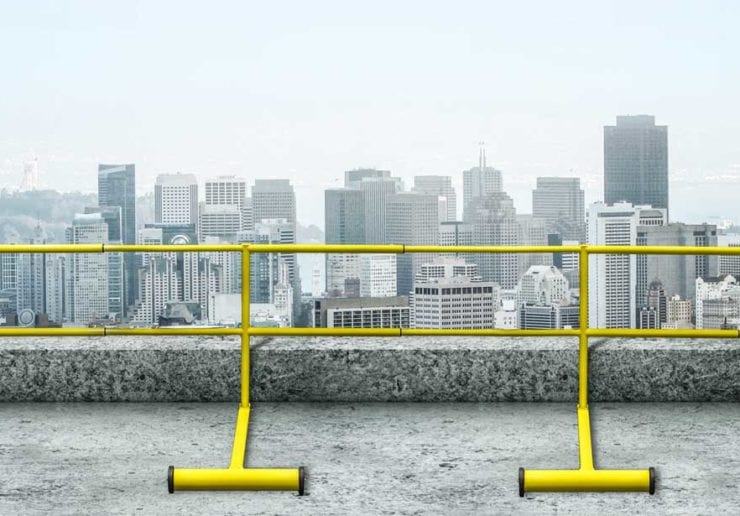 Key Features of Metal Handrails:
Universal Design for Added Versatility. Our metal handrails come in one standardized size and share a bolt hole pattern with the 36″ square universal platform, which means the handrails can be easily attached to any side of the platform. The handrails also share similar bolt hole patterns with our stairs, allowing you to create safe stair systems quickly and easily.
Lightweight, Yet Durable Construction. The metal handrails are built with heavy-duty aluminum and provide a design load that's 200 pounds in any direction. The round pipe has an outer diameter of nearly 2″, which helps to ensure the handrails handle years and years of wear and tear. The product is powder-coated in ANSI safety yellow for a safe and durable finish.
Quick Delivery and Simple Installation. Our innovative manufacturing process standardizes many of our components, allowing us to keep our metal handrails in stock and ready to ship. So, you can get your OSHA-compliant safety system up and running long before the welding would even begin with a custom-fabricated system. And installation takes no more than a few hours and requires little more than a wrench. It all adds up to whole lot less downtime.