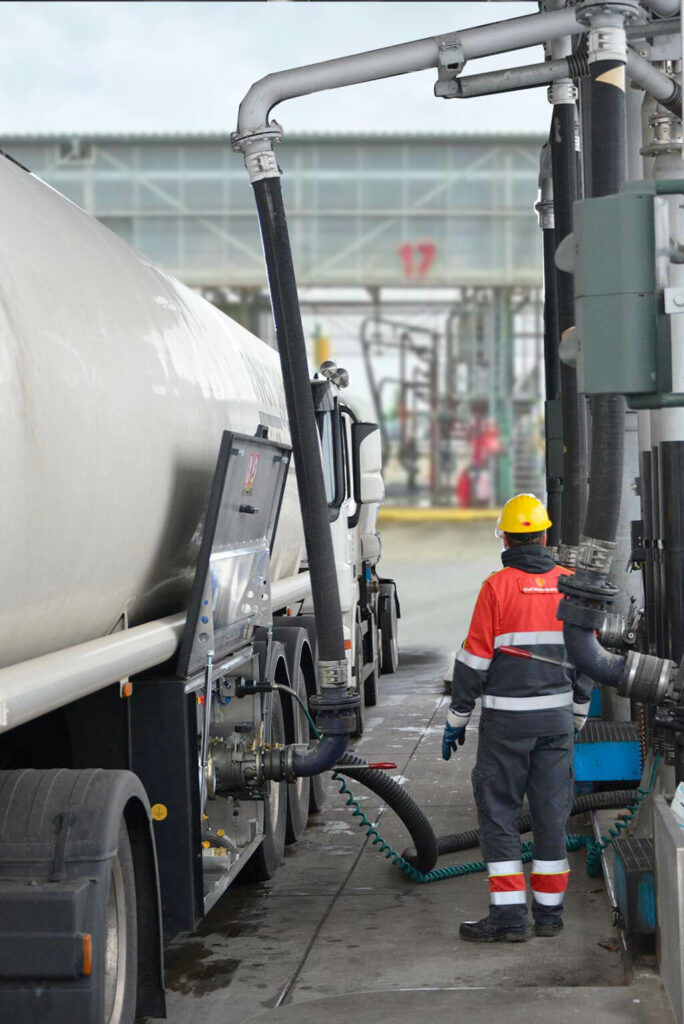 We sell the most complete line of loading arms and loading rack equipment available to meet today's bulk loading and unloading requirements. Our equipment is used to efficiently load and unload petroleum products, chemicals, liquefied gases, asphalt, solvents, or hazardous, corrosive chemicals. When an application requires a longer reach to a vehicle, whether a truck or tanker car, consider the truck loading arms we carry. These loading arms provide you with the choice of a top or a bottom arm.
A top-loading system will have plenty of vertical movement as well as drop pipe lengths to reach vehicles of varying heights. The top truck loading arms have sufficient horizontal range to reach even the furthest vessel.
A bottom loading system offers the operator more safety as he remains on the ground. Connections can be made faster using a bottom loading arm so your loading time is reduced. Bottom loading systems create overall less turbulence in the tank, reducing the danger of generating static electricity. They also reduce vapors and can be easily adapted to fully recover vapors displaced during loading. All things considered, bottom loading arms are less costly and the racks are simpler to build than top-loading racks.
At Swivel Joints we will work with you to develop the right equipment for your application. Our system designs meet a wide range of needs from the modest demands of drum-filling applications to the high-volume loading and unloading requirements of major chemical and petroleum facilities. We have loading arms that can be supplied with a wide range of valves, fittings, and instrumentation equipment and we'd be happy to help you with that. Give us a call at 1-866-761-7225 and we'd be happy to help you.