OPW Retail Fueling announces its new High-Flow Loop System. OPW's High-Flow Loop System is an extension of their FlexWorks Loop System, a new pre-fabricated, "plug-and-play" fueling system for retail fueling sites.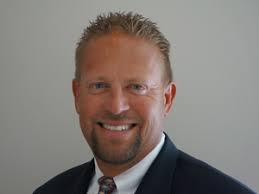 "Market dynamics are always evolving, and this growth in the number of high-volume fueling sites in the U.S. and Canada created the perfect opportunity for us to expand the capabilities of the Loop System," said Ed Kammerer, Director of Marketing and Global Product Strategy for OPW Retail Fueling. "High-volume sites were a challenge with the offset product inlet configurations on high-speed dispensers and a way to incorporate our larger diameter 3" flex pipe. These were all requirements to achieve the higher fuel flow rates to fill a long-haul truck's fuel tanks. Essentially, the High-Flow Loop System takes the components of the original and 'supersizes' them so they can deliver higher flow rates – all while maintaining the original system's streamlined installation, operation, monitoring, maintenance, repair, and replacement capabilities."
The retail fueling landscape has changed since the introduction of the original Loop System, with a noticeable increase in the number of high-volume fueling sites coming into operation. Namely, these sites are the large truck stops that can feature 10 to 20 fueling lanes and the so-called "hybrid" convenience stores that offer a combination of traditional automobile fueling islands and trucks-only fueling lanes.
The upgraded components in the new High-Flow Loop System include:
Pre-fabricated loop sumps accommodate high-speed dispenser footprints, which allow high-volume flow rates while enabling fuel dispensing on both sides of trucks, including a satellite lane.
3-inch double-sided flexible/rigid entry fittings (HEF) provide double containment protection to prevent fuel contamination and groundwater intrusion.
3-inch UL971-listed coaxial pipe that is easy to install requires no adhesive or welding, and eliminates leak points, exposed joints, and fittings directly buried in the ground with no protection.
3-inch double-wall, stainless-steel pipe couplings (DPC) that eliminate the need for rubber test boots and the trimming back of secondary jackets while allowing for continuous monitoring
6-inch access pipe that resists crushing and allows easy access and pipe retraction for maintenance, repair, removal, and replacement without ever breaking concrete or needing to remove a dispenser from the island.
All of these components are pre-fabricated and pre-assembled at the factory, and they are ready to be placed in the ground when they arrive at the fueling site. This eliminates the need for labor-intensive connecting, welding, and gluing of the system components, meaning that an installation operation that used to take upwards of four days can typically be completed in less than one full day.